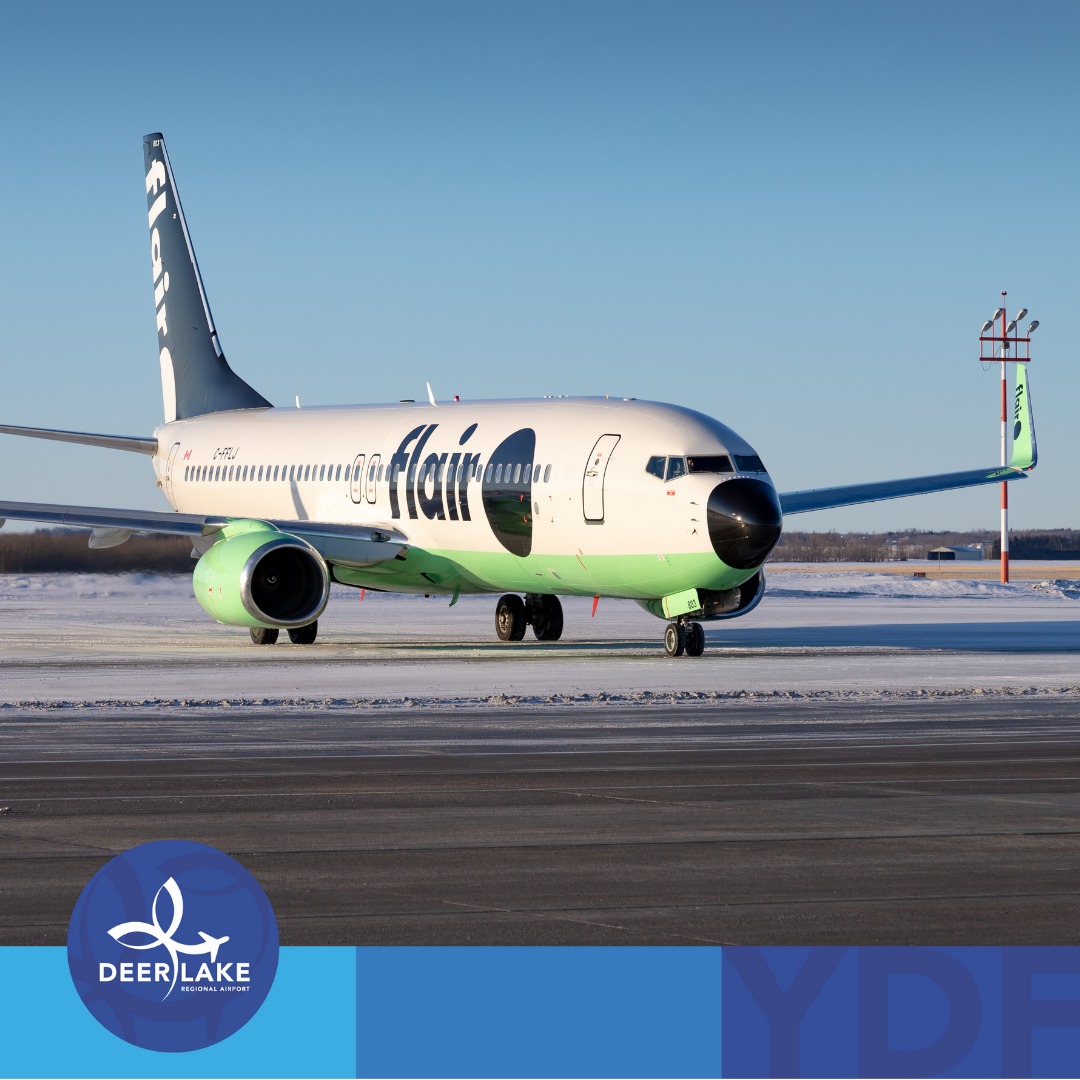 We're Welcoming A New Affordable Airline
We're welcoming a new, affordable airline!
The airport's focus on maximizing business development and air service has resulted in today's announcement that Flair Airlines, Canada's only independent, ultra low-cost carrier, will begin twice-weekly service to Deer Lake from Kitchener-Waterloo starting June 2022!
One way fares, including taxes and fees, begin at $49!!! And no, it's not April Fools Day. It's REAL!