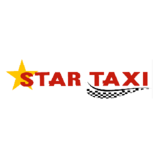 Star Taxi is the primary ground transportation service provider at our airport. They provide taxi services to all areas of the region and also operate a shuttle service to nearby Corner Brook. They provide accessibility services including wheelchair accessible vans and can accommodate service dogs.
We recommend contacting Star Taxi 24 to 48 hours prior to arrival. There is a kiosk in the terminal and direct line that you can also use to arrange ground transportation.
Phone: (709) 634-4343
Shuttle Service
Star Taxi offers a shuttle service between Corner Brook and Deer Lake Airport.
Shuttle fare is $35.00 per person each way.
Departing from Hotel: 
3:00am / 6:00am / 10:30am / 1:30pm / 6:00pm 
Hotel pick up points include the Greenwood Inn, Glynmil Inn and the Hew & Draw.
Arrangements can be made for other hotels in Corner Brook if pre-booked.
Private cars can also be booked from any location in Corner Brook direct to the Deer Lake Airport for a fee of $85.00.
Departing from Deer Lake Airport:
9:00am / 12:00pm / 2:30pm / 9:00pm / 1:30am
Shuttle drop off points include the Greenwod Inn, Glynmill Inn and the Hew & Draw.
Other hotel drop points may be done by pre-booking.
Private cars can also be booked from Deer Lake Airport directly to desintation points in Corner Brook for a fee of $85.00.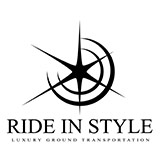 Ride in Style provides Luxury Transportation and Chauffer Service from the Terminal or FBO. Not only do we provide transfers from Deer Lake Airport to Corner Brook and around the province, we provide tours of western Newfoundland, Gros Morne National Park, and Stephenville – Port-au-Port! Custom tours tailored to your needs are available as well.
Tour in a new luxury coach or SUV with qualified professional tour guides! 5 star service with 5 star reviews!
Please contact Ride In Style to pre-arrange your pickup prior to arrival.
Phone: (709) 216-RIDE
Website: rideinstylenl.com
Let's organize your trip to Western Newfoundland! Find the perfect tour company, restaurant, & accommodation with advice from our knowledgeable team. We'll meet you at the Deer Lake Regional Airport (YDF) & deliver you safely to your destination with exceptional customer service. Our drivers are locals and their familiarity with the region means you'll get insider tips on the best things to see & do. Ask about our local cultural tours & transportation services across the island of Newfoundland.
Phone: (709) 458-7296 or (709) 458-7206
Email: Grosmornetransport@gmail.com
Provides pre-arranged transportation for guests from Deer Lake Regional Airport to their first-class, Scandinavian style accommodations in the heart of the Newfoundland wilderness, where some of the highest quality hunting, fishing and outdoor experiences are offered.
Phone: 1-888-865-6361
Email: info@tuckamorelodge.com
Luxury Charter Transportation. Buses range from 7-40 passengers.
Shears' Bus Service has been operating in Gros Morne since 1962 providing Island wide service.
Big or Small groups we have you covered!


Phone: 709-458-2315
Web:  shearsbus.ca
Parsons and Sons Transportation has been operating and providing safe and reliable transportation since 1962. We pride ourselves with offering exceptional coaches and friendly drivers, who add their own unique flare to each of our tours. Parsons and Sons is a local Newfoundland company, and we strive to offer all of our guests warm and welcoming experiences that we hope will last a lifetime.
Phone: 709-744-3300
Web:  parsonsbus.ca
We are a limousine company operating out of the Bay St George area, offering services across Western Newfoundland. Our prearranged service will allow you to travel with style, comfort and class from the Deer Lake Regional Airport to your destination anywhere on the island. Call today or visit us online.
Phone: 709-649-9381
Web:  atouchofclasstimousines.ca