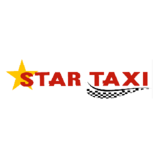 Star Taxi is the primary ground transportation service provider at our airport. They provide taxi services to all areas of the region and also operate a shuttle service to nearby Corner Brook. They provide accessibility services including wheelchair accessible vans and can accommodate service dogs.
We recommend contacting Star Taxi 24 to 48 hours prior to arrival. There is a kiosk in the terminal and direct line that you can also use to arrange ground transportation.
Phone: (709) 634-4343
Shuttle Service
Star Taxi offers a shuttle service between Corner Brook and Deer Lake Airport.
Shuttle fare is $25.00 per person each way.
Departing from Hotel:
3:00am / 6:00am / 10:00am / 2:00pm / 6:00pm / 9:30pm
Pickup is from Greenwood Inn and Glynmil Inn. Arrangements can be made for other hotels in Corner Brook if pre-booked.
Departures from Deer Lake Airport times depend on flight arrivals.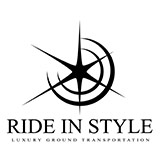 Ride in Style provides Luxury Transportation and Chauffer Service from the Terminal or FBO. Please contact them to pre-arrange your pickup prior to arrival.
Phone: (709) 216-RIDE

Website: rideinstylenl.com